Holiday Gift Guide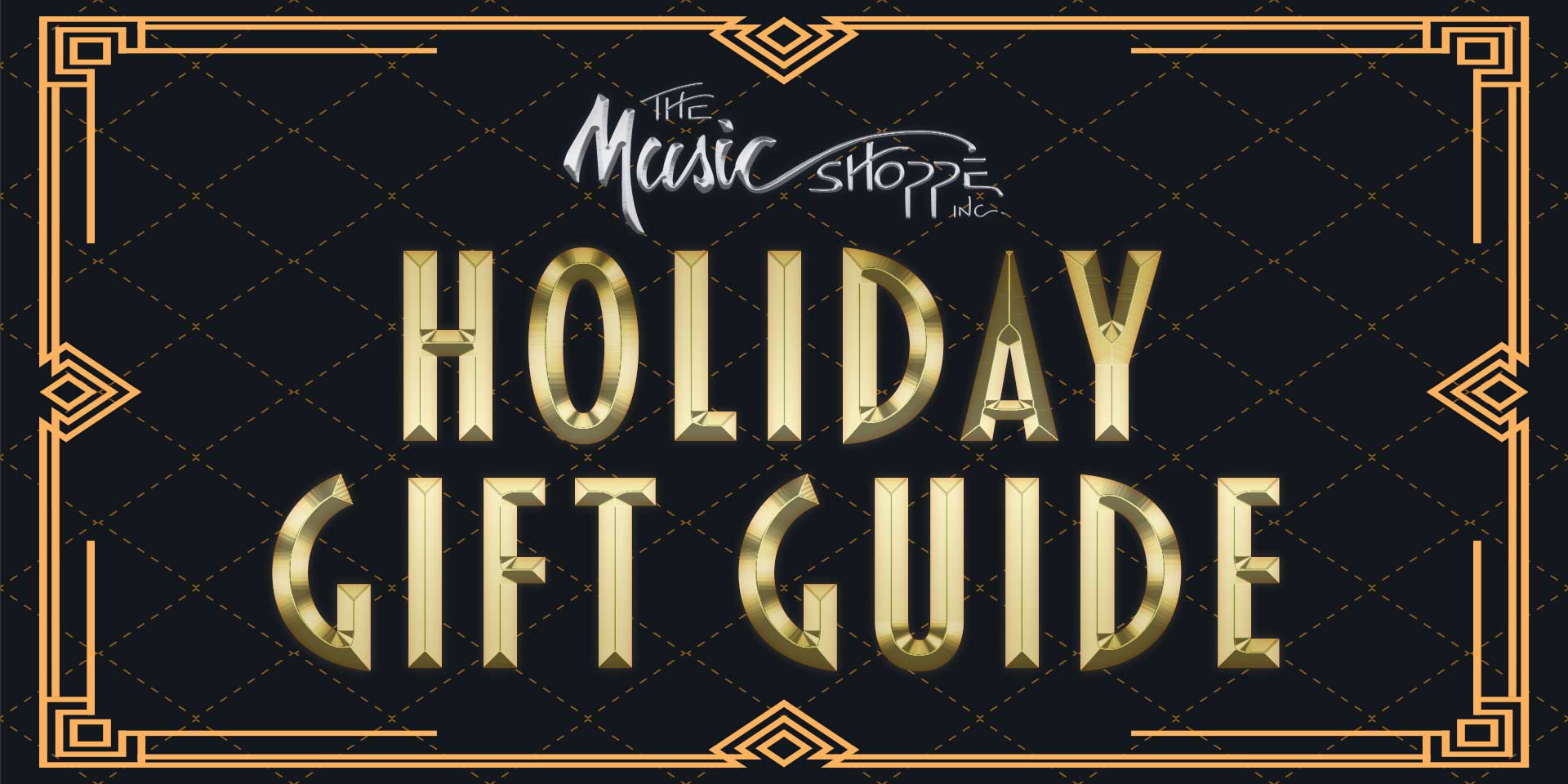 Gift Ideas for All the Musicians in Your Life
Free Shipping on All
Orders Over $50 🚚
In-Store & Curbside
Pickup Available 🚗
All Locations Open
for In-Store Shopping 🏬
Cue the celebratory trumpets. 2020 is almost over!
As this dud of a year comes to a close, we look back and are reminded of how important music continues to be in our everyday lives. The experience of playing an instrument stood out like a breath of fresh air during the monotony of quarantine. No other activity comforts, inspires, or unites us in the same way making music does.
With that in mind, this year's Holiday Gift Guide is designed to help you fan the flames of your loved ones' musical interests. Some may be learning an instrument for the first time, while others may want to take their playing up a level. No matter the case, The Music Shoppe is here to help.
We have selected the most common types of musicians you may be shopping for and created a hand-picked list of gift ideas- both big and small- that can make a meaningful difference in their playing.
12 Categories In List