McLean County Unit 5 Instrument Tryouts
Everyone here at The Music Shoppe is so excited to see beginning band & orchestra programs bouncing back from this year-long hiatus! Covid-19 forced schools to put a pause on group music lessons, and as a result starting a new class of musicians was practically impossible. Now we are at a stage where we can begin planning for life after covid, and boy, it feels good!
Getting started in band & orchestra is a milestone for many students, and the positive effects of music education will be felt for a lifetime. New friends will be made, life lessons will be learned, and for some, music will even become their lifelong career. The possibilities are endless, and we are humbled that we get to play a small part in it.
Our family-owned business has been serving the needs of music educators since 1961, and we will make this process as simple and fun as possible! We are honored to work with McLean County Unit 5 to help students try out instruments. Unit 5 is a historically strong music program, and you and your student should be proud to continue that tradition!

Scheduling an Instrument Tryout
Now that you've seen the instrument demo videos from Unit 5, come try out your top picks at The Music Shoppe.
We have designed a process for instrument tryouts with safety as our top priority, while still allowing students the opportunity to go hands-on and make their first notes before they choose their instrument.
All instrument tryouts will be done by appointment only. We have three tryout rooms available, and we are booking them in half hour increments. This will give students ample time to try out the instruments that interest them. If more time is needed, a second appointment may be scheduled.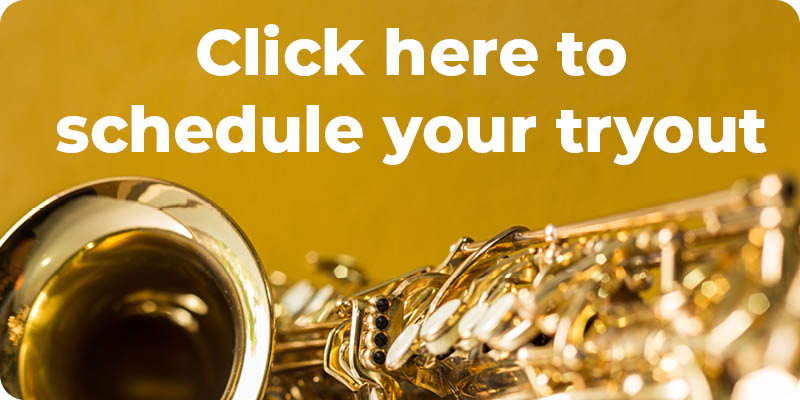 The Music Shoppe will be closed on
Presidents' Day, Monday, February 15.
Safety Measures
Click/tap each topic below to learn more
Hand sanitizer will be available for all customers before, during, and after the appointment. Between all appointments, we will disinfect mouthpieces and wipe instruments down with a sanitizing wipe. Air purifiers will be running at all times to circulate clean air.
All staff must pass temperature checks prior to helping students with instrument tryouts. Additionally, we will check & record temperatures of everyone entering the tryout rooms. Individuals with temperatures exceeding 99.5° F will not be allowed in the playtest area.
Unless you are holding an instrument up to your mouth, a face mask covering your mouth and nose will be required at all times, regardless of distance. Staff will also be equipped with face shields as they interact with students.
Playtesting the Instruments
We will not limit the number of instruments you may try, but we do need to keep to the half hour time slot schedule. We recommend choosing your top 3 instruments.
We are glad to offer this service to all Unit 5 families at no charge. If you would like to sign up for a rental after finding the right instrument, we can reserve it for you for the next school year. However, you are under no obligation to rent or purchase anything.



Ready? Schedule Your Tryout Here
Questions? Let us know!
We are here to answer any questions you may have. Call us at (309) 452-7436, text us using the lower-right hand widget, or email us through our Contact form.