Band Instruments
Woodwind Teachers
Whether you're ready to get started with lessons or just want more information, send us a text message using the chat in the bottom-right corner of the site. We'll get you in touch with the right teacher!
---
Ai Yamaguchi, Flute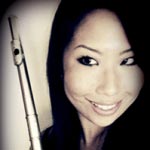 A native of Tokyo, Japan, Ai Yamaguchi is a doctoral candidate in flute performance and literature at the University of Illinois at Champaign-Urbana. She also holds a Master of Music degree in flute performance from University of Southern Mississippi and a bachelor's degree in Music Education from Wright State University. Recently named principal flutist of the Urbana Pops Orchestra, Ms. Yamaguchi has also performed as a second flutist in the Gulf Coast Symphony in 2008-2010 season and the Miami Valley Symphony Orchestra in Ohio.
Ms. Yamaguchi has performed in masterclasses for Fabio Angelo Colajanni, Tadeo Coelho, Ervin Monroe, and Kristen Stoner and recently, she was selected to perform in the master class held at the Eastern Kentucky University for the world renowned flutist, Sir James Galway. Her principal teachers include Dr. Jonathan Keeble, Dr, Danilo Mezzadri, Rachel Taratoot-Ciraldo, Dr. Christopher Chaffee, and Dr. Leslie Goldman Maaser.
Annie Mason, Bassoon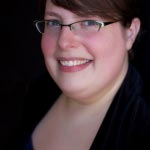 Annie Lyle Mason teaches bassoon lessons and bassoon reed making lessons. She welcomes musicians of all ages and abilities into her studio. Her school-aged students participate in area youth symphonies, perform at Solo and Ensemble Contest, and win positions to play in ILMEA District and All-State bands and orchestras. Past students have earned scholarships to play in college. Annie's adult students range from complete beginners to experienced hobbyists and perform in community ensembles. Abiding by the philosophy of 'the complete musician' of the 21st Century, Annie is driven by a fundamental desire to be a passionate and innovative teaching artist and performer.

With a strong foundation and love of all repertoire, Ms. Mason is an orchestral and chamber musician, soloist, pedagogue, reed maker, contemporary and collaborative music specialist. She has performed with the Danville Symphony Orchestra, Sinfonia da Camera, Champaign-Urbana Symphony, and the Urbana Pops Orchestra. As a sought after bassoonist in New York City's entertainment and theater world, she's performed with Matthew Broderick and the company of Brigadoon on Broadway, and with singer-songwriter Randy Newman. In addition, she's played with New York based orchestras including Ensemble 212, Mimesis Ensemble, and The Chelsea Symphony of TV's Mozart in the Jungle fame.

Ms. Mason can be heard on recordings including Music for a Golden Sky, Winds of a Higher Order, and Dreams and Achievements with the University of Illinois Wind Symphony. She recorded Augusta Read Thomas' work Astral Canticle with the University of Illinois Symphony Orchestra and Oedipe with Sinfonia da Camera.

Annie Lyle Mason holds master's degrees in both Bassoon Performance and Contemporary Music from Louisiana State University and Manhattan School of Music respectively, and a Bachelor of Music from the University of Illinois. Her teachers include Timothy McGovern, William Ludwig, Martin Kuuskmann, and Grant Gillett. She is currently studying for her Doctorate in Bassoon Performance and Literature at the University of Illinois and is Instructor of Bassoon at Eastern Illinois University.

Moria Tunison, Clarinet
Dr. Moria Tunison is currently the Affiliate Instructor of Clarinet and Woodwind Methods at Bradley University, the Adjunct Instructor of Clarinet at Illinois Wesleyan University, and the Adjunct Professor of Clarinet at the University of Illinois at Springfield. In addition to teaching at the collegiate level, Moria teaches clarinet lessons at the Woodwind Preparatory Program at Illinois Wesleyan University, the University of Illinois at Springfield Community Music School, the Klepak Scholars Program at Bloomington Junior High, and the Music Shoppe Lesson Studios in Champaign, Illinois. During the summer, she is the Clarinet Instructor for the Glenwood High School Marching Band Camp in Chatham, Illinois and has taught at the Blue Lake Fine Arts Camp as a Clarinet Instructor and Woodwind Auxiliary Instructor.
An active performer, Moria performs regularly with the Millikin-Decatur Symphony Orchestra as the substitute clarinetist and has performed with the Franco-American Vocal Academy Opera Chamber Orchestra in France, the Urbana Pops Orchestra, the 2017 National Intercollegiate Band, and with the Eastern Symphony Orchestra as the 2010 Concerto Competition Winner. She has also participated in chamber ensembles including woodwind quintets, clarinet choirs, the MIL Clarinet and Percussion Duo, and the Illinois Modern Ensemble. In addition to her clarinet performances, Moria is an active pianist, playing at the Bement United Methodist Church, Pesotum United Methodist Church, and Sacred Heart Catholic Church.
Moria serves on the International Clarinet Association Youth Committee and she frequently publishes and presents on topics related to the clarinet. She recently presented "Creating a Meaningful Studio Class for a Small Studio" at the 2021 NACWPI conference and she has been published in various academic journals including the NACWPI journal, The Clarinet, and The Clarinet [Online]. Moria was also chosen as a Finalist in the 2020 International Clarinet Association Research Competition for her research on Jean Xavier Lefèvre and his Third Concerto.
Studying with J. David Harris, Moria received her Doctorate in Musical Arts in Clarinet Performance and Literature, with a cognate in Musicology, from the University of Illinois at Urbana-Champaign. She earned her Master's in Clarinet Performance from Michigan State University, where she studied with Dr. Guy Yehuda, and her Bachelor's in Clarinet Performance and her Bachelor's in Instrumental Music Education from Eastern Illinois University, where she studied with Dr. Magie Smith.
Dr. Christopher Anderson, Saxophone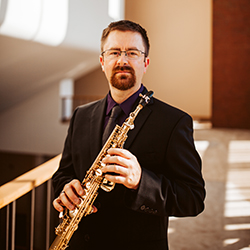 Since completing his doctorate at the University of Illinois at Urbana-Champaign, Dr. Christopher Anderson's services as a pedagogue have been in high demand throughout central Illinois. Since 2008, he has served as Adjunct Instructor of music at Richland Community College in Decatur, IL, where he teaches music theory and history courses. Since 2020, he has also been Instructor of Saxophone and Clarinet at Parkland College in Champaign, IL. In addition to his instructional duties at Parkland College and Richland Community College, Dr. Anderson was appointed as Lecturer of Saxophone at the University of Illinois at Urbana-Champaign for the Fall 2016 semester as sabbatical replacement for Professor Debra Richtmeyer.
Dr. Anderson has maintained a private studio of nearly 40 saxophone and clarinet students in the Champaign-Urbana area since first accepting students in 2010. Students in his studio regularly earn top chairs in the ILMEA District 3 concert and jazz bands as well as All-State bands. Students in his studio who have chosen to study music beyond high school have been accepted to prestigious studios throughout the country and received scholarships to continue their studies.
When not teaching, Dr. Anderson has established himself internationally as a specialist in new music for saxophone. As a result of his enthusiastic and imaginative approach to new music, he has had numerous works dedicated to him and has had the opportunity to collaborate with many composers and has premiered works by Dr. Stephen Andrew Taylor, Shawn Allison, Ashley Fu-Tsun Wang, Robert Lemay, and Christian Lauba.
As a soloist, Dr. Anderson made his concerto debut with the Prairie Ensemble performing Jacques Ibert's Concertino da Camera. He has had the opportunity to perform Milhaud's La Création du Monde with Sinfonia da Camera and the Mark Morris Dance Group at Krannert Center for the Performing Arts. He has also had the opportunity to present programs throughout the United States and France, and regularly presents at North American Saxophone Alliance and World Saxophone Congress conferences.
Dr. Anderson hails from Bowling Green, Kentucky, where he studied saxophone with Ida Wiedeman and Tod Kerstetter. After graduating from Greenwood High School, he went on to earn a Bachelor of Music from the Indiana University Jacobs School of Music, where he studied with Eugene Rousseau and Otis Murphy. His Master's Degree is from Ithaca College, where he was graduate teaching assistant in saxophone under the tutelage of Steven Mauk. In 2014 he completed his Doctor of Musical Arts at the University of Illinois at Urbana-Champaign, where he was the graduate teaching assistant in saxophone and studied with Debra Richtmeyer. Dr. Anderson has had additional studies in saxophone and modern music with Jean-Yves Fourmeau, Connie Frigo, Kenneth Fischer, Tom Liley, Christian Lauba, Richard Ducros, and Kenneth Tse.
Dr. Christopher Anderson is a Vandoren Regional Artist and performs exclusively on Vandoren Mouthpieces, Ligatures, and Reeds.
Brass Teachers
JaKobe Henry, Trumpet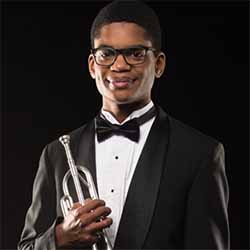 JaKobe Henry is a trumpet player, educator, and composer based out of Champaign Illinois. He is currently pursuing his Masters in Trumpet Performance/Literature at the University of Illinois Urbana-Champaign. This follows the completion of his BA in Music Education K-12 from Jacksonville State University in Alabama.

A versatile trumpeter, JaKobe currently studies with Charles Daval and Tito Carrillo. Other notable teachers JaKobe has studied with include Ronald Romm, Chris Probst, Chris Gekker, Billy Gerlach, and several Premier Military Band members. JaKobe marched in Drum Corps International with Spirit of Atlanta from 2016-2018. He was featured as a soloist in 2017-2018 and had the honor of serving as a section leader in 2018. JaKobe performed with several ensembles while attending JSU including the Marching Southerners, Chamber Winds, JSU Jazz 1, Brass Quintet, Trumpet Ensemble, Hardcorps (Pep Band) and Jazz Combo. In 2018, JaKobe had the honor of performing with Alabama Intercollegiate Honor Band and performing during a collegiate honor's recital at the Trumpet Festival of the Southeast. At the University of Illinois Champaign-Urbana, JaKobe has had the opportunity to play in a wide range of ensembles. These include the University of Illinois Symphony Orchestra, UIUC Graduate Brass Quintet, Nevada Street Brass Quintet, Illinois Wind Symphony, Tito Carrillo Jazz Combo, and JT (a self-organized jazz combo). In 2021, JaKobe was named a semi-finalist for the newest addition to the National Trumpet Competition, the Military Band Excerpt Division.

JaKobe has been teaching private trumpet lessons for 5 years. Lessons focus primarily on fundamental pedagogy pertaining to the trumpet and All-State preparation. The All-State preparation focuses on memorizing all scales, sight-reading preparation, and the execution of the etudes. During the summer of 2019, JaKobe was on staff with South Paulding High School and Starrs Mill High School as a trumpet technician for their marching bands. In 2021, JaKobe returned to Spirit of Atlanta, joining the brass staff.

Composing/Arranging has been a hobby JaKobe has enjoyed for about 9 years. He initially wrote small works for trumpet ensemble and mixed ensembles but now he composes full works for concert band, marching band, trumpet ensemble, jazz combo and brass quintet. In 2018, JaKobe released his first set of concert band music for varying grade levels. Lucid Dream was premiered by the Marshall University Symphonic Band under the direction of Jesse Stevens. Galloping Gentries was premiered by Millry High School under the direction of Dakota Baker. The Great Unkown, a work for brass quintet was premiered by the JSU Brass Quintet. Currently JaKobe is working on new music for his group (JT) and continues to work on music for brass quintet and solo trumpet.
Anna Marshall, French Horn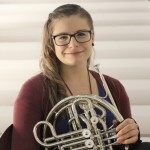 Anna Marshall is currently pursuing her doctorate in horn performance at the University of Illinois at Urbana-Champaign. She is a native of Michigan and attended Western Michigan University for her undergraduate studies. While at Western, Anna primarily studied horn with Dr. Lin (Foulk) Baird and received a Bachelor of Music in Music Performance as well as a Bachelor of Arts in Visual Arts. She then went on to receive her Master of Music degree at the University of Iowa while studying under Prof. Jeff Agrell and Dr. James Naigus.
Anna has participated in numerous collegiate ensembles during her time at all three schools and has performed professionally with the Champaign Urbana Symphony Orchestra, Sinfonia de Camera, Danville Symphony, Kalamazoo Philharmonia, Dubuque Symphony Orchestra, and Englert Theatre. Along with her performance experience, Anna has been teaching individual lessons for over 7 years and also has experience teaching courses related to Horn Methodology, Creativity in Music, Classical Improvisation, and Music Technology.
Stacey Peterik, Trombone & Low Brass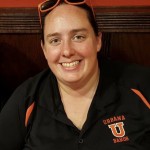 Stacey Peterik is currently the 5th grade band director in Urbana School District #116. She teaches 5th grade band at all six elementary schools, assists with 6th grade band students at Urbana Middle School, teaches the Urbana Middle School and Urbana High School Jazz Bands, and is the director of the Urbana High School Tiger Marching Band. Stacey is a 2008 graduate of the University of Illinois at Urbana-Champaign, where she holds degrees in music education and psychology. During her time at the University of Illinois, Stacey participated in numerous music ensembles on various instruments. In 2016, Stacey received her Master's degree in music education from VanderCook College of Music. Originally from Plainfield, Illinois, Stacey is a trombone player, but has also played baritone and tuba (and many other instruments) in many ensembles, including, but not limited to concert bands, jazz bands, pep bands, brass quintets, and other ensembles.
Brian Ford, Trombone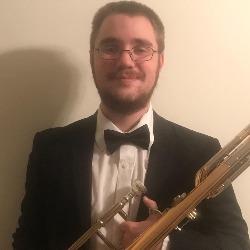 Brian Ford is a local resident, having been born and raised right here in Champaign. Brian previously attended Parkland College where he studied trombone with Mathew Dixon and performed in the Concert Band and the Jazz Combo. He is a recent graduate of the University of Illinois at Urbana-Champaign where he studied bass trombone with Professor Elliot Chasanov, performed in several concert ensembles and the Marching Illini, and has earned his Bachelor's in Music Education for K-12. He has just finished his student teaching in Urbana School District #116 where he worked with both beginning 5th graders and high schoolers of varying skill levels. Brian is looking to take on trombone or low brass students of any age.