Orchestral Instruments
Whether you're ready to get started with lessons or just want more information, send us a text message using the chat in the bottom-right corner of the site. We'll get you in touch with the right teacher!
---
Alex Lewandowski, Cello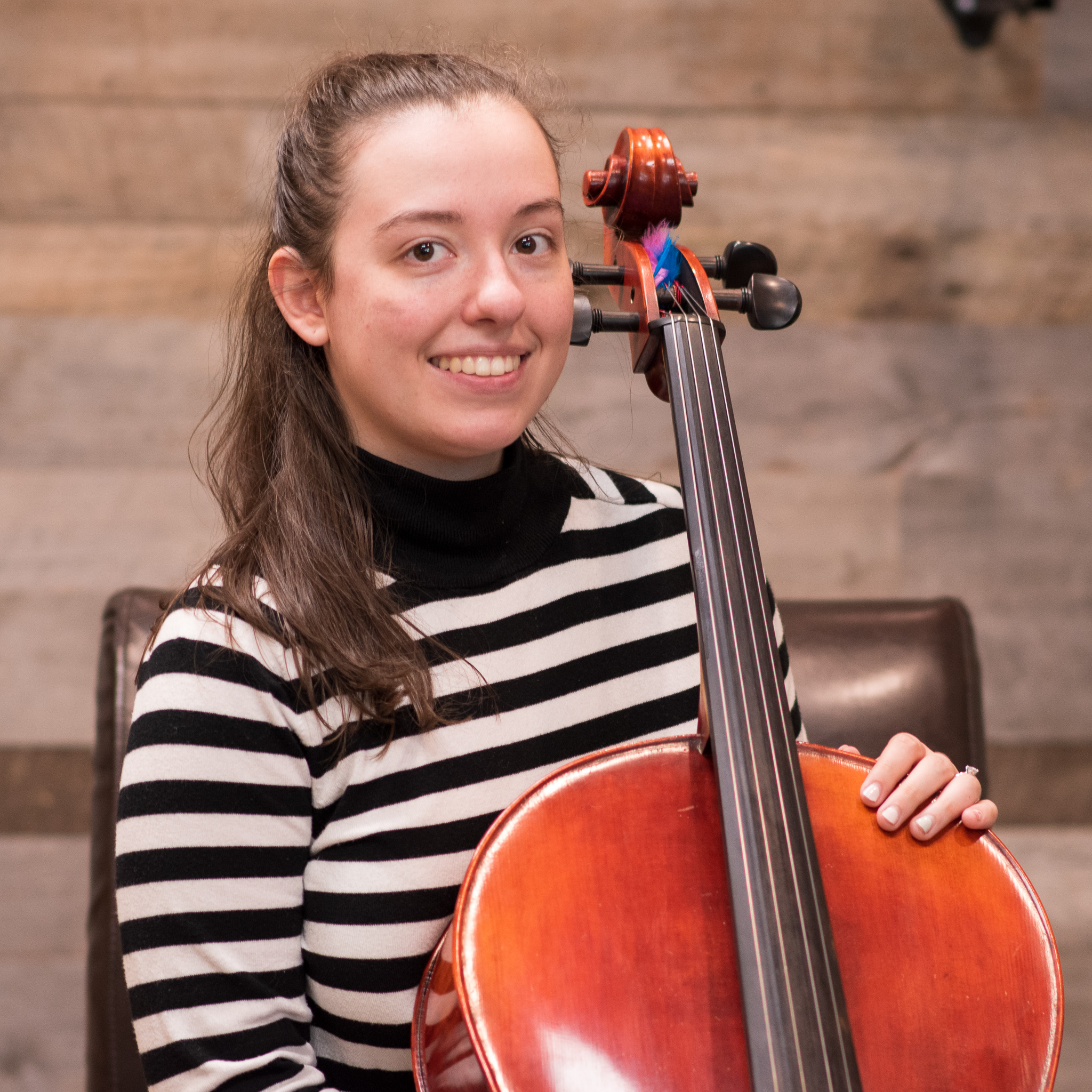 Born and raised in the Chicago suburbs and holding over 10 years of cello experience, Alex has a wide variety of experience under her musical belt. She has played in six musical productions, two seasons with the Elgin Youth Symphony Orchestra, one season with the Judson Civic Orchestra, one season with the Sangamon Valley Civic Orchestra, as well as two seasons with the UIS Orchestra and UIS Cello Choir.
Before coming to study at UIS, she studied at Elgin Community College where she gained experience in cello and bass (medium and lower range) steel pans for the Steel Beam Band for one and a half years. Alex loves to teach music, and believes that having fun with an instrument is key to successful learning.