Piano
Whether you're ready to get started with lessons or just want more information, send us a text message using the chat in the bottom-right corner of the site. We'll get you in touch with the right teacher!
---
Allyson Dodd, Piano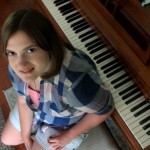 Allyson Dodd started playing piano at a young age and has had many lessons from different teachers from the surrounding Springfield area. Springfield, Illinois is her hometown. She graduated from Western Illinois University and currently holds a Bachelor's Degree in Music. She began training as a classical pianist by Jane Hartman at Lincoln Land Community College as well and has earned an associate degree in Arts. She played piano all throughout her schooling in Pleasant Plains and continued to do so at Western Illinois University as a student accompanist. She was awarded with an accompanying Talent Grant at WIU and performed frequently as part of this Talent Grant. She has also worked as a piano player for a church in Cantrall, IL. She is comfortable working with students anywhere from early elementary to advanced level of piano education. She also plays trumpet, guitar, and can sing, but her primary passion is piano. Allyson is excited to start working with students of all ages and abilities through the new Music Shoppe location in Springfield, Illinois!
Charnell Freeman, Piano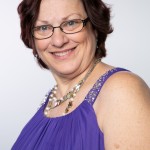 Charnell started playing piano at the age of four. She was self-taught for most of her years. She studied organ at Greenville College and piano at Southwest Baptist University. She has traveled all over the United States, Canada and Great Britain performing with different musical groups. Charnell plays clarinet, saxophone, organ, accordion and piano. Charnell has played organ and piano for church services most of her life.
Charnell has an MBA from SIUE and a BA in Business Administration with a music minor from Southwest Baptist University.
Charnell has taught piano lessons for 18+ years and enjoys working with adults as well as children of all ages.
Debbie Ferguson, piano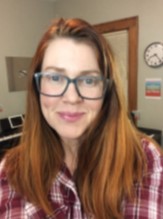 My name is Debbie Ferguson but my students know me as "Miss Debbie." Nice to meet you! I specialize in helping people ages 6+ discover all the joy, excitement, laughter, confidence, self-satisfaction and fun that comes from playing piano.

I have a bachelor's degree in piano performance and studio engineering/producing, a master's degree in elementary education, Illinois teaching license (K-5) and over twenty-four years of piano teaching experience.

But all this aside, helping people have fun at the piano while learning to play is really what I do best. I have two simple goals for each of my students: to continually get better and better at the keys, and to enjoy themselves every step of the way, from the very first lesson!

When I'm not at the lesson studio uncovering piano superpowers, I like to sing with my contemporary jazz band, "Moroccan Soul," or hang out with my 18-year old daughter, my sweet Boxer-Beagle, Barney and little Gilbert the Bugg.

Click here for more information on piano lessons with Miss Debbie: https://pianobuzzstudios.wixsite.com/website-1