Drums & Percussion
Whether you're ready to get started with lessons or just want more information, send us a text message using the chat in the bottom-right corner of the site. We'll get you in touch with the right teacher!
---
Brandon Townsend, Drum Set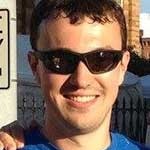 Brandon Townsend started drumming at a young age, and quickly discovered his passion. In junior high and high school he was chosen for Honor Bands every year. He was awarded the Terrence Flannigan award for musical excellence. He was a member of his high school marching band as well as the very first Greenville College Marching Band in 2011. For the last 15 years he has played a variety of musical styles including: jazz, blues, rock, big band and worship music.
His professional career includes playing in the pit orchestra for Spring Awakening at the Legacy Theater and Beauty and the Beast at the Muni, both in 2012. He released a Christmas CD in 2010 with Tinseltown Marauders. He played many area shows with Solar Cadet, including SOHO Music Festival in 2016, and released a CD of original music. He was a member of the Sangamon Valley Civic Orchestra in 2015. Brandon has played praise and worship music at area churches for the last 11 years. He currently plays with the University of Illinois at Springfield concert and pep bands as well as The Company Blues Band.